While this post is not about Innocence Seekers or any of my side projects, it will talk about my attempts at drawing characters from manga. While my skills as an artist are decent, one of the areas I often have difficulty with is drawing people (I mainly specialise in drawing landscapes and urban areas, not people or animals).
Lately I have been reading manga. Most of the manga I'm reading are from the Manga Time Kirara magazines, since, as I mentioned in a previous post, I'm a fan of such manga. One of my first attempts at drawing characters is fanart from one of these manga. I'll show you what I've done so far: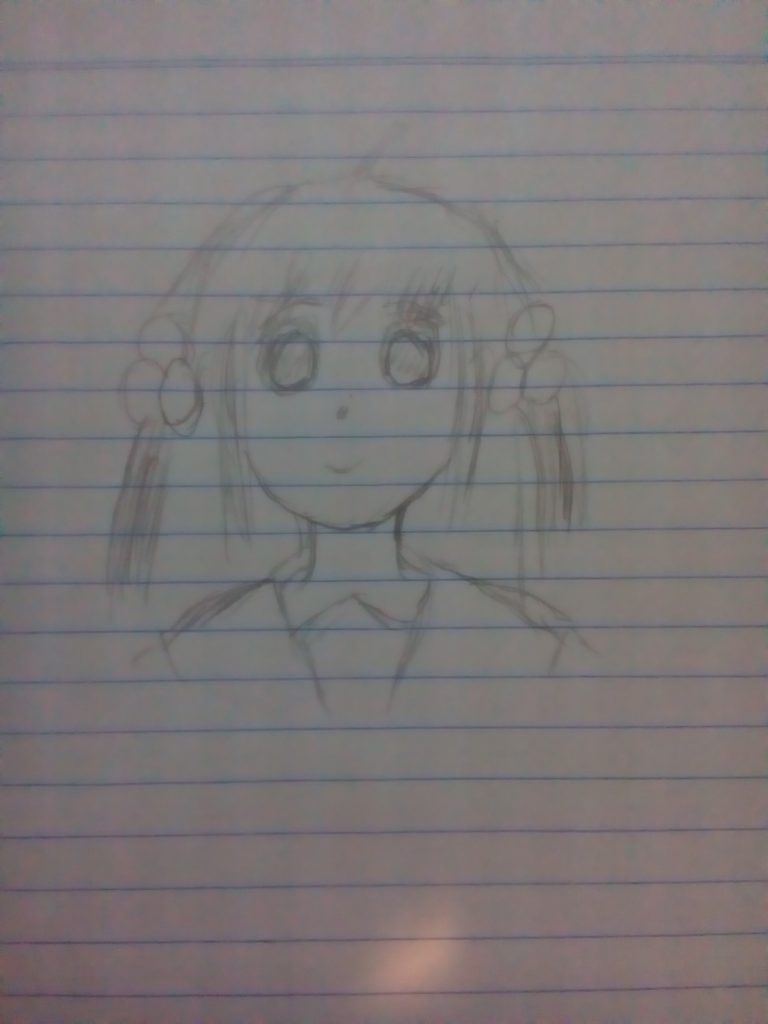 The above drawing is of the main character of CUTEG's manga Sweet Magic Syndrome (スイート マジック シンドローム) (which ran in Manga Time Kirara Miracle! from the first issue until the February 2015 issue), Amako (甘子). In the manga, Amako had just entered high school, and is looking to make friends after moving house so many times since kindergarten (meaning she has no friends, apart from a penfriend). However, the Tea Ceremony Club, which she wanted to join, was disbanded due to lack of members. When Amako went into the Tea Ceremony Club room and opened a pudding cup, a girl named Pudding (プリン), who says that she is the second princess of the Kingdom of Sweets, appeared out of the cup.
As you can see, it is only a rough sketch, and there are many areas I could improve on. Hopefully, I get better at drawing characters, especially faces, as I go on, as I plan to do most of the art in Innocence Seekers.
P.S. Happy birthday to Shinobu Ōmiya of Kiniro Mosaic!
P.P.S. Sakura Usuda's singing is as atrocious as I thought…. On the other hand, it's funny seeing Sasame trying to scare Futaba in the haunted house, and fail (they had already passed her when she went out to scare them), while Yōko scared everyone the moment there was light.